MAISON SEMONVILLE
A PARIS APARTMENT ON THE RIGHT BANK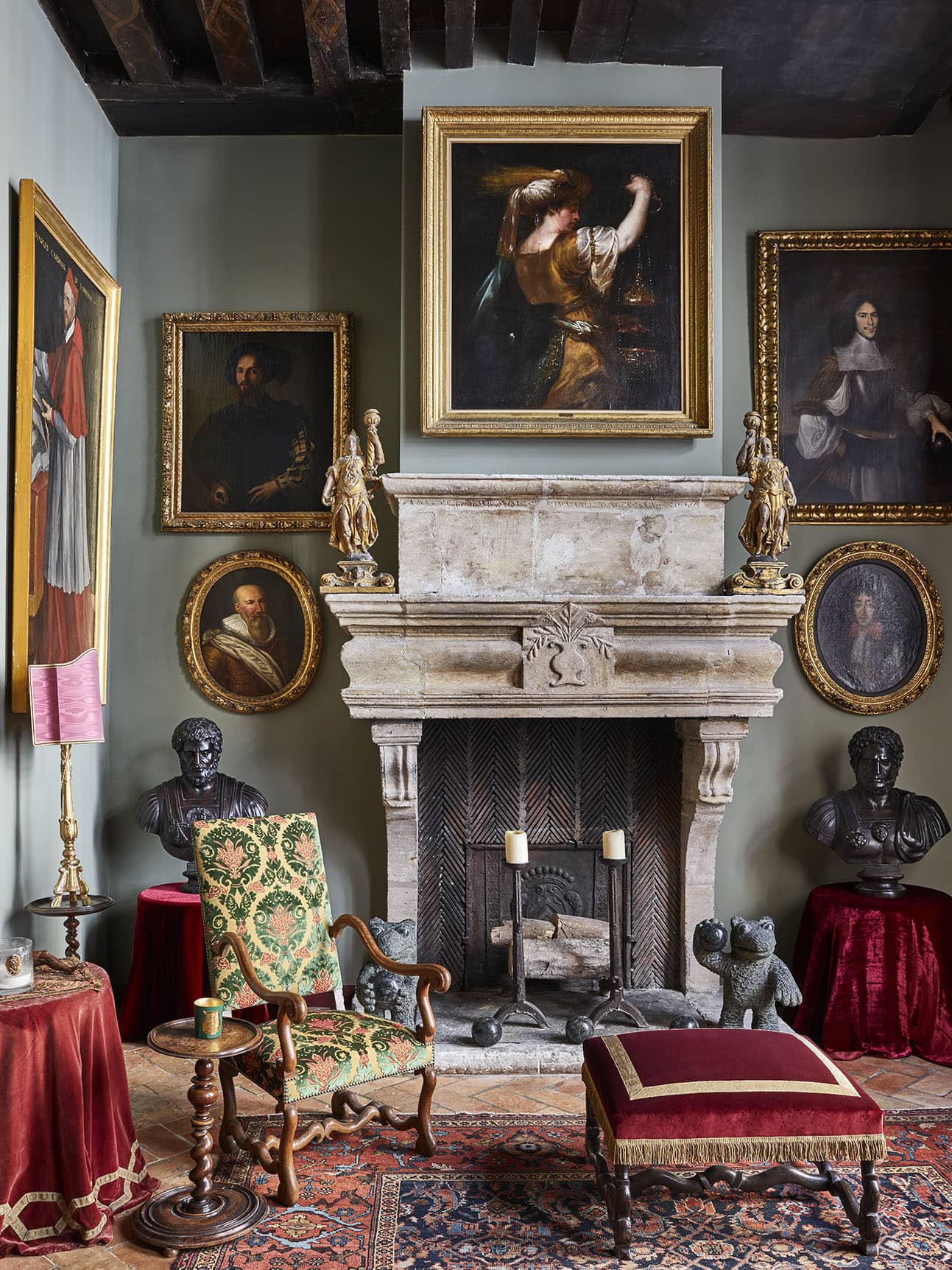 La Maison Semonville is located on one of the oldest streets of the Right Bank of Paris, in a former 17th century mansion built at the beginning of the reign of Louis XIV. While renovating and decorating this project, we were particularly inspired by the life of Charles-Louis Huguet de Montaran, marquis de Semonville (named after the mansion), France's ambassador to the Ottoman Empire.

We completely redesigned and restructured this noble apartment, creating a connection and a coherence between the history of the building and the interior decoration, whilst considering French Historic listed elements such as the facades, ceilings, main staircase and living room beams.

Pieces of antique furniture, dated from the 16th,17th and 18th centuries, mingle with contemporary art works, creating the illusion of timelessness in the interior of the apartment; a feeling that each element has been in its place since the beginning of time, whilst making no concessions in terms of modern comfort. We have integrated Louis XIVth period architectural elements in each room of the apartment: Versailles style parquet flooring, doors, screens, a full guardrail on the second floor and a grand staircase.

The living room is the centerpiece of the apartment, with a French ceiling height of five meters, and a monumental stone fireplace inscribed with words from the old French language. Two sizable, imposing canvas paintings, by Italian Renaissance painter, Andrea Vicentino, cover the wall in front of the fireplace, representing the meeting of Ottoman and Venetian ambassadors, subtly depicting the career of the marquis de Semonville.

The master bedroom (totally reinvented through the reunion of the old kitchen and one of the bathrooms) has been treated in a more modern way, in order to create a soft and intimate boudoir atmosphere: upholstered armchairs, rugs, Venetian mirrors and powder-pink walls sit side by side with contemporary photographs. Embellished with royal red marble, the Oriental inspired bathrooms give the impression of being caught on a time machine that has jumped gears.