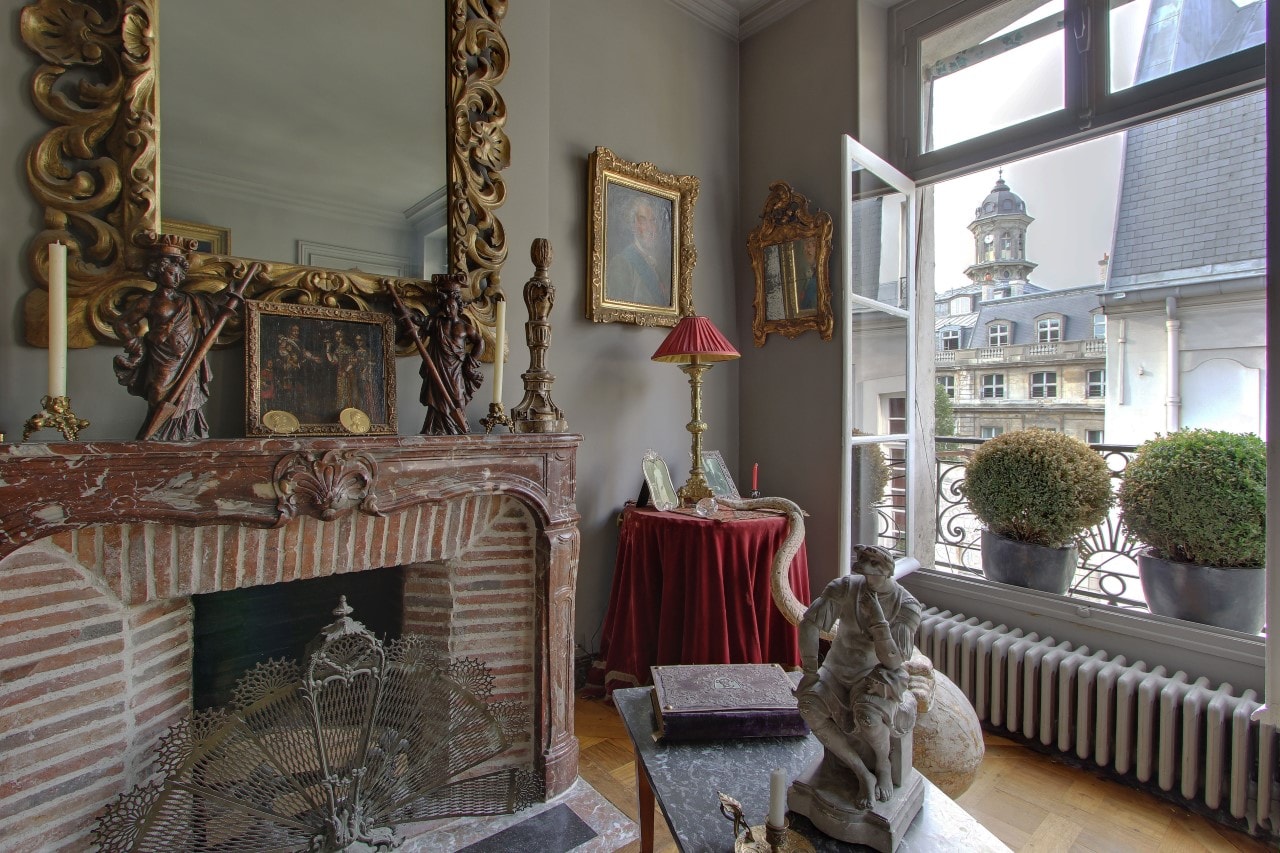 A PARIS DUPLEX
IN LE MARAIS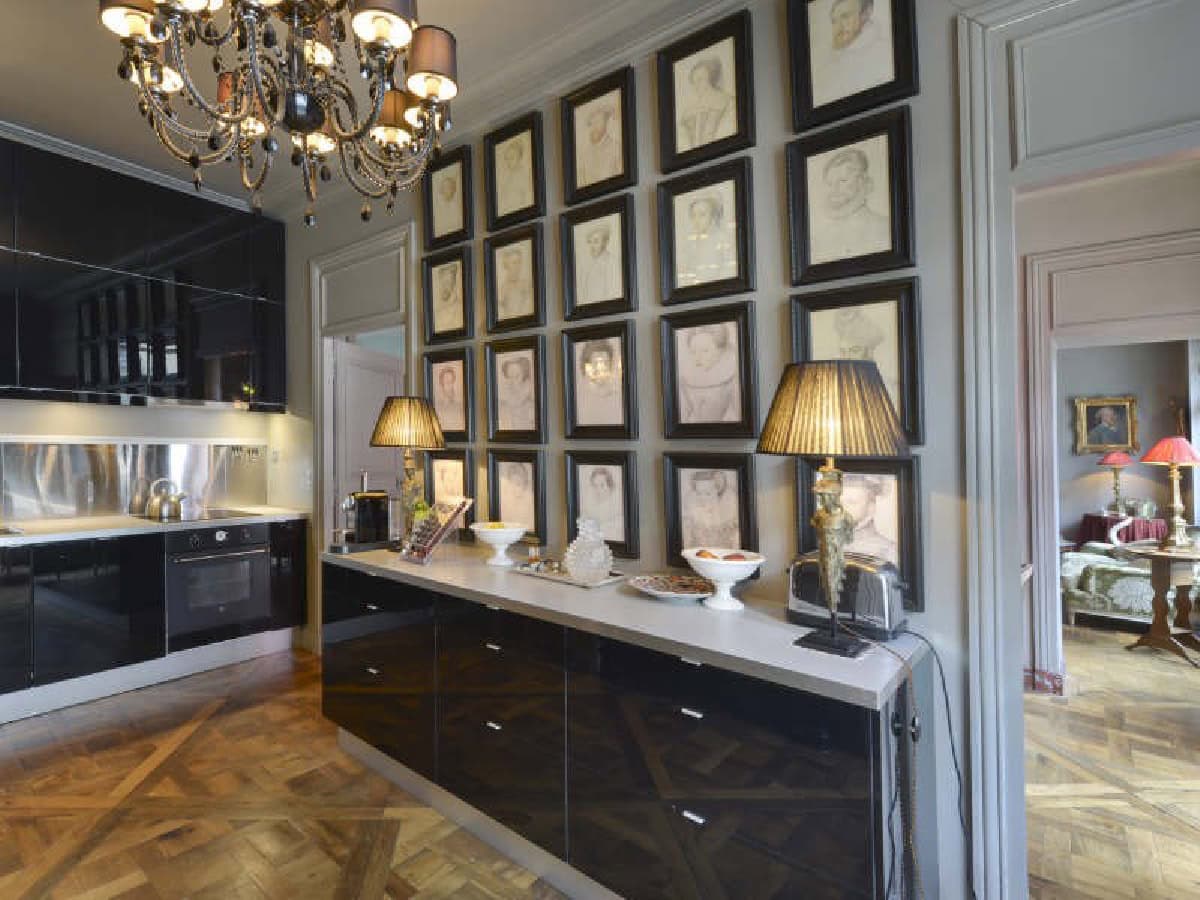 This Louis XV period flat on a charming street in the Marais was decorated by the previous occupant in the style of the 1970s. The beautiful wooden floors, fireplaces, trumeaus, vintage doors had all been removed and replaced with carpets, sliding doors... and mainly rose and gold tones that gave it a decidedly "Barbara Cartland" look.

We decided to totally restructure the space and return the apartment to mid-18th century style, while installing modern-day comforts and conveniences.

The staircase of the building was integrated into the flat, linking the two floors by subtly magnifying the whole while retaining the 18th century look.

On the first floor, old Versailles parquet floors and a Louis XV period fireplace were installed. Beautiful old doors from the Bibliothèque Polonaise (located on Ile Saint Louis) were an elegant replacement for the 1970s doors. A 17th century marble ottoman basin was installed in the guest restroom.

Upstairs, we drew inspiration from Peter I of Russia's summer residence by creating a loft-style atmosphere: 18th century terra cotta stone floor, old oak floors installed on the ceiling!

It was a little bit daring, but the result lived up to owners' expectations. They appreciated the superb comfort of their luxurious room, which was paradoxically created from old servant's quarters.